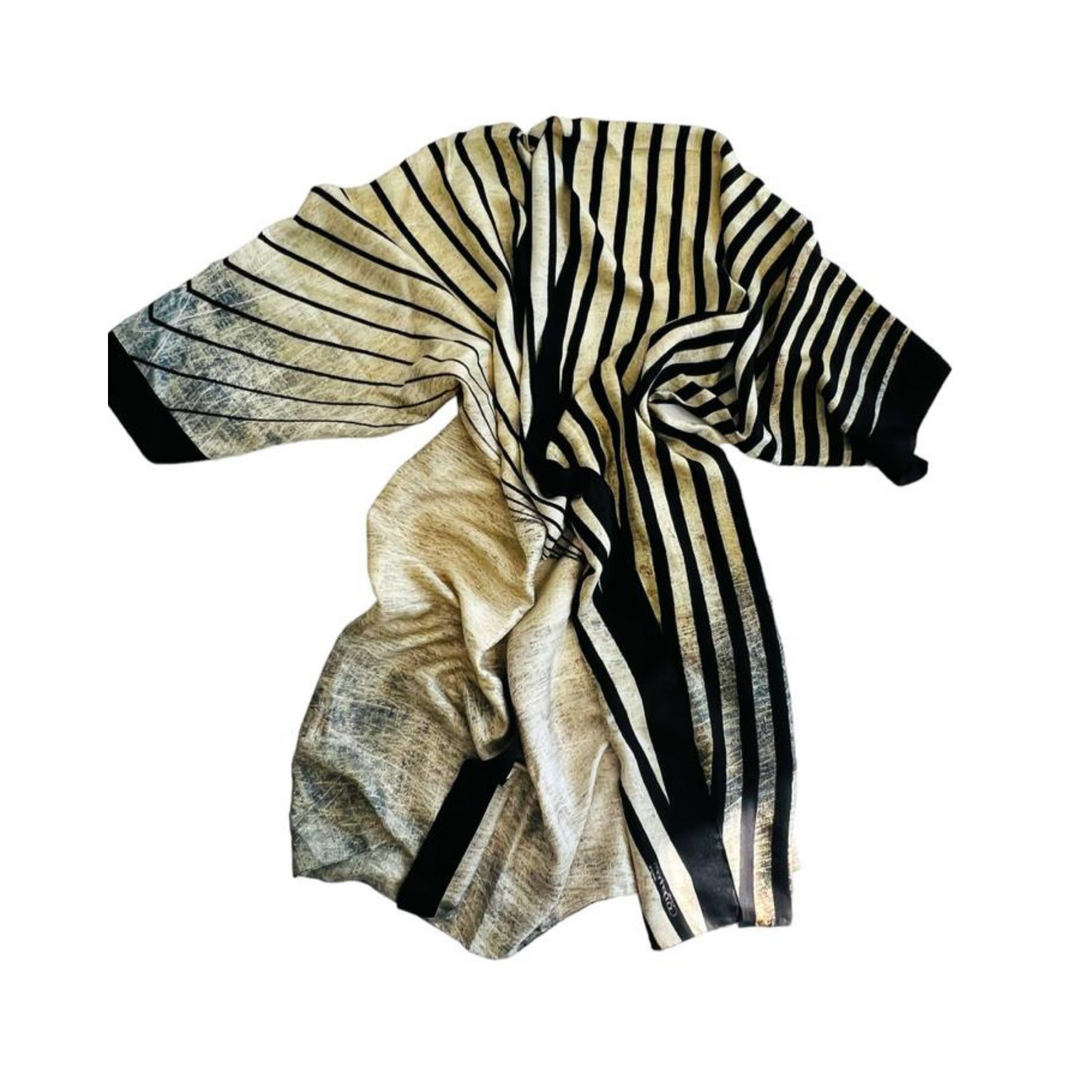 Kimono Provence
100% Silk. Delivered with matching belt. Designed in Chicago. 
The Kimono Provence is a stunning and sophisticated piece that effortlessly combines the rich cultural heritage of France with contemporary design elements. Crafted from 100% silk, this kimono jacket is a luxurious garment that is soft to the touch and provides unparalleled comfort and indulgence.
This kimono jacket is designed for those who appreciate elegant and timeless pieces that exude sophistication and refinement. Its versatile design makes it perfect for a wide range of occasions, from formal events to casual outings. The kimono is delivered with a matching belt that accentuates the waistline, creating a flattering silhouette that complements any figure.
Copyright 2023 Isabelle Gougenheim Designs. All rights reserved.
We recommend you hand wash your scarf, kimono or jacket in cold water with mild soap and lay it flat to dry. You can then use an iron to remove any wrinkles.
Alternatively, you can use a steamer or bring the scarves to a professional cleaner.