Isabelle Gougenheim Designs Showcases at the Prestigious PMA Craft Show in Philadelphia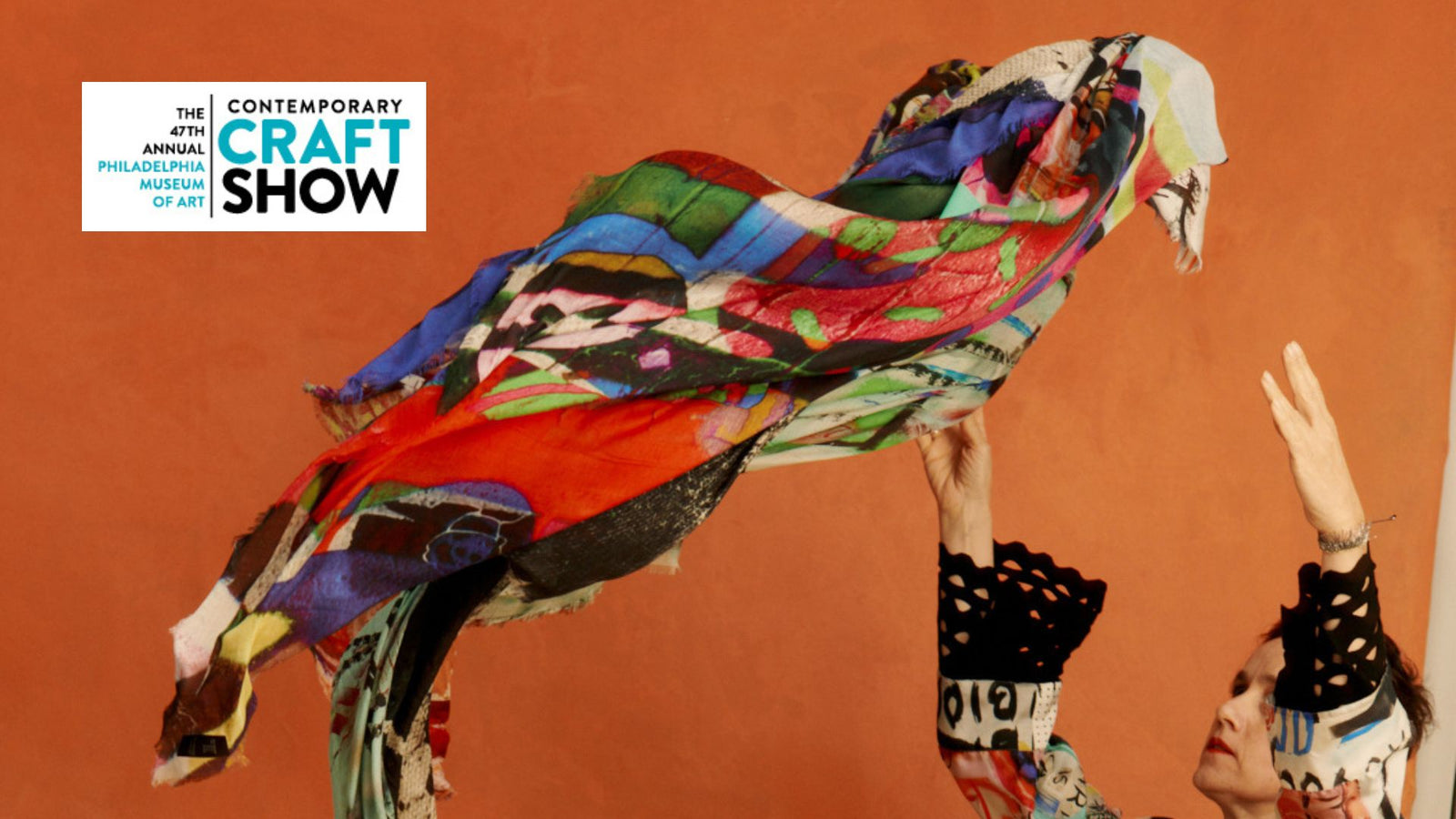 Isabelle Gougenheim Designs is excited to announce its participation in the esteemed PMA Craft Show this weekend in Philadelphia. As an event showcasing the finest artisans, it presents the ideal platform for our new line of art-inspired scarves, accessories and designer clothing.
Why Visit Isabelle Gougenheim Designs at the PMA Craft Show?
Quality Craftsmanship: Our signature scarves, distinctive bandanas, elegant kimonos, and versatile reversible jackets are all created with meticulous attention to detail, ensuring each design stands out as a premium accessory.
Exclusive Showcase: The PMA Craft Show is your invitation to immerse yourself in our latest collection. Feel the exceptional fabrics of our scarves, the unique charm of our bandanas, the sophisticated drape of our kimonos, and the innovative versatility of our reversible jackets.
Style and Substance: Join us to explore how each design from Isabelle Gougenheim Designs can transform your wardrobe with a blend of function and high-end fashion. From the vibrant patterns of our scarves to the chic silhouette of our jackets, every piece is a testament to fashion-forward elegance.
Event Information:
Date: November 3-5, 2023
Location: Philadelphia Museum of Art
The PMA Craft Show is a premiere exhibition and sale, bringing together 195 of America's top craft artists to present their work to a discerning audience. As an event that also supports the museum, it's an honor to be included among such a distinguished group.
Plan Your Visit
Keep your schedule open to explore the artistic offerings of this event. If you appreciate the blend of artistry and function, our scarves and accessories are sure to captivate. They also make thoughtful and original gifts as the holiday season approaches.
For updates and previews of our collection, subscribe to our newsletter and follow Isabelle Gougenheim Designs on Instagram. We invite you to join us at the PMA Craft Show for a celebration of contemporary design and craftsmanship.
We look forward to presenting our passion for art-infused fashion to you in person.
---