Isabelle Gougenheim's Wearable Art: A Portrait by Dakota Stone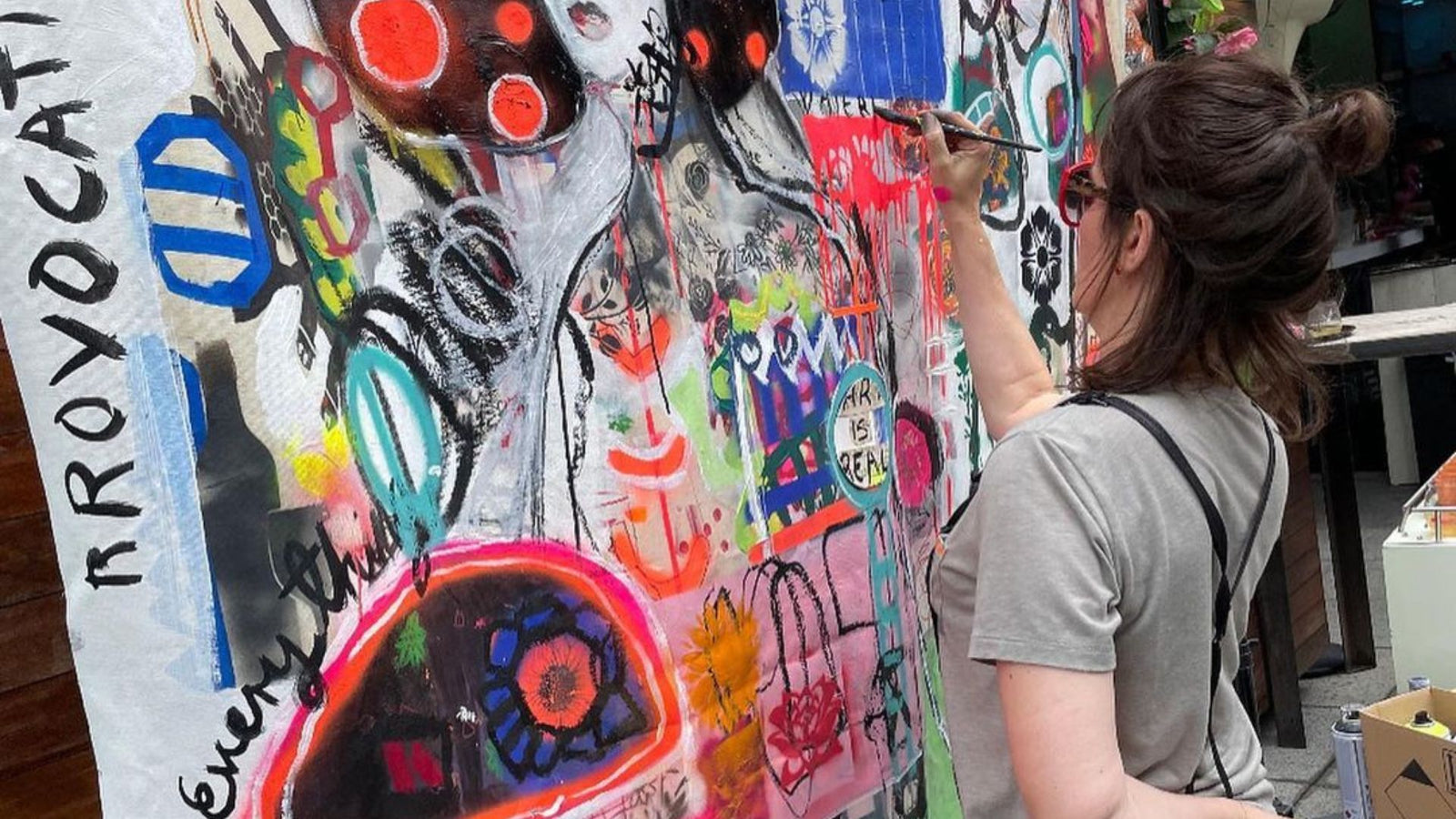 Every piece at Isabelle Gougenheim Designs tells a story drawn from Isabelle's paintings. We're proud to present an extract from an article by Dakota Stone, who offers a unique perspective on our wearable art creations. 
Isabelle Gougenheim's Wearable Art: Portrait by Dakota Stone
Queen of Art & Graffiti 
My all-time favorite [fashion designer] is Isabelle Gougenheim, who transforms her French heritage into a beautiful collection of vibrant art, from her paintings and architectural inspiration to her creation of classic yet fun, wearable pieces. Her style is one-of-a-kind artisanal genius. Crafted from the finest materials that will last for decades. A collection of styles that will keep you wanting more.
Artisanal Style with Classic Designs
Isabelle's design of the silk and modal scarf, the Rue de Verneuil, is inspired by where the iconic French singer and songwriter Serge Gainsbourg lived for more than 20 years.
Located in the heart of Paris's famous 7th arrondissement, Mason Gainsbourg stands out among the city's more well known landmarks such as the Eiffel Tower and the cathedral of Notre-Dame. Isabelle's talent is extraordinary and I truly admire her artisan designs and her creative style masterpieces.
Isabelle uses only the finest materials to create her designs, such as silk and modal scarves, kimonos, and more. Her style is ever-changing with classic looks from season to season.
Elevate your style enveloped in classic silk scarves for everyday looks.
I have a love for creators that can use their artistic talent to craft such amazing pieces that are versatile, unique, and inspirational. Isabelle Gougenheim is a go-to style that is classic and a must-add as a capsule piece to your wardrobe this season.
To read the entire article, click here. 
---